Another great Fitton Family Friday event is coming on Oct. 15.   We originally featured the Fitton Center for Creative Arts in August and they continue to provide quality family programs.  Leland Faulkner is heading to Hamilton, Ohio.  The Fitton says it best, "A man of a thousand faces! World of Wonder is a program designed for the whole family – theatre that charms audiences of all ages with the actor's imagination, the mime's skill, and the conjuror's craft." You'll enjoy comedy, mime and magic.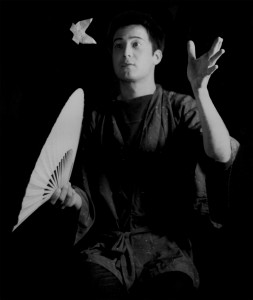 Tickets are only $10 for members; $12 for non-members. Children (up to age 16) are $5 for members and $6 for non-members. Remember to go early (doors open at 6:30pm) so you can enjoy the pre-show family friendly reception featuring kid-friendly drinks and appetizers.
The Fitton Center has graciously given FFC, a family pack of tickets to give away.  Two adults and up to three children can attend for free. The give away is open to residents of Greater Cincinnati only and we will draw our winner on Sunday, Oct. 10 (entries will be included until 7pm).
To register please do one of the following (if you do more than one, you get another entry):
Leave a comment below on a live art performance you have taken your children to.
Visit The Fitton Center for Creative Arts website and leave a comment here about something that interested you.
Join our newsletter and leave a comment that you did (you can join on the home page). If you've already joined, leave a comment that you are already a member.
Follow us on twitter and send a tweet that @FamFriendlyCin is having a give away for Leland Faulkner.
For a listing of other great cultural programs in Greater Cincinnati, visit my personal website, MasonMetu, from me to you.
Thanks to everyone who entered.  Congratulations Gretchen!