Please note this article is from August 2012.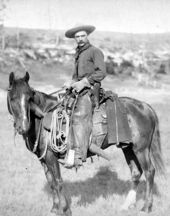 You know, I doubt the original Wild West would have made it on the pages of FFC.  Wyatt Earp, Doc Holliday, Dodge City, saloons and studs…yep, not so much.  But there is something about that time period that just fascinates – well, as long as you're not staring down the barrel of a shotgun I guess.
So when I heard about the Old West Festival, I immediately added Tombstone to my Netflix list and went online to check it out.
The Old West Festival is held annually on weekends September 11 thru October 10.  It is located just off State Route 32, between Mt. Orab and Williamsburg.  More information can be found on the Festival's Facebook Page as well.
And man, is it gonna be a rootin' tootin' good time!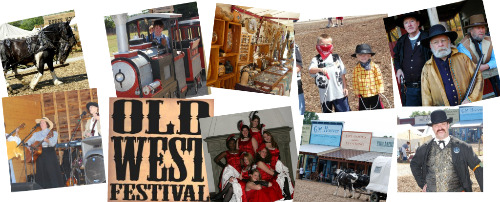 There are activities for all ages, music, great food and a real trip to another time.  The kids will love a trip on the Abigail Express or maybe a covered wagon ride.  Pony rides and panning for gold…build up an appetite to dig in to some Rattlesnake Chili or Doc's BBQ Chicken, I'll be having Wyatt's Pulled Pork and some sweet potato fries.  Oh, and don't forget the kettle corn for dessert.
There are theme weekends – something different for each one!  Our family is heading up September 18th and looking forward to Steampunk Weekend.  In addition to the  patron costume contests they hold each day, they'll hold an invention contest that weekend.

And looking ahead, we'll likely make another trip up for America's Pastime weekend during the final days of the festival October 9-10.  The Old West will host baseball games between area clubs that play under the rules (and in the uniforms) from 1869.  I'd never heard of these teams and they sound like so much fun.  Heck one of the teams plays right here in Norwood, literally a hop, skip and a jump away.
Crafts, entertainment, tons of stuff for the kiddos – if you're looking for a truly unique experience, the Old West Festival is it!  Make plans to get there before the end of its run – remember it will be held weekends only starting September 11 thru October 10.
"Being the father of two young children, nothing provides more pride or joy than seeing families come together for the day and relive a simpler time. I grew up loving tales if the American West and I hope that can be passed on to our patrons."                       – Drew Deimling, Old West Festival
See ya there pard'ner!  And a little sneak peek for ya: