Thinking Friday's rain will spoil your weekend adventures?  And yeah, sure the forecast for Saturday and Sunday ain't too promising either.  Never fear! There is plenty of stuff INDOORS! this weekend to keep the FUN in FAMILY FRIENDLY FUN!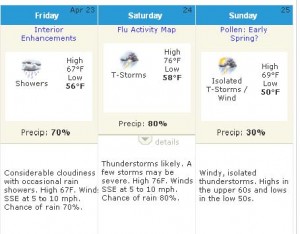 ALL WEEKEND:

Star Lanes at Newport on the Levee opened its doors on Thursday with a bang.  Take the kids in the afternoon for some family friendly boutique bowling.  Star Lanes hours of operation are: 11 am – midnight Sunday-Wednesday; 11 am – 2 am Thursday-Saturday.  It's reasonably priced for the fun atmosphere, sure to excite kids more than the plain-jane bowling alleys they've been to!  ($4.95 per game 11 am – 6 pm; $5.95 per game 6 pm – close Sunday-Thursday)  Before or after, take a walk at the Levee and see what new shops have popped up since your last visit.  INDOORS!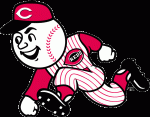 The Cincinnati Reds are here in town and continue a six-day stretch this weekend.  They have family-friendly afternoon games on Saturday and Sunday.
The Butterfly Show at Krohn Conservatory continues thru June 20th.  INDOORS!
Earth Day celebrations at The Cincinnati Zoo all weekend.
Nothing is family friendlier than time spent together.  TURN OFF TV week continues thru Sunday, so make the commitment, break out a board game and just be TOGETHER!  INDOORS!
FRIDAY
Cincinnati Reds take on San Diego, 7:10 start
Earth Day Celebration, 4-7 p.m., Blue Ash Nature  513-745-8550; www.blueash.com
SATURDAY
Earth Fair: 10 a.m.-3 p.m., Fort Thomas Clock Tower Plaza

Children's Theatre of Cincinnati will have their final show of Tom Sawyer. Show starts at 2pm and you can get tickets thru there website.  INDOORS!
Cincinnati Reds take on  San Diego, 1:10 start

Cincinnati Museum Center closes out their Passport to the World series Saturday and Sunday with an Asian Fest.  The program runs 12pm-5pm.  What a great way to spend the afternoon – taking a trip to the Far East and still be home in time for dinner!  INDOORS!

Contemporary Arts Center – Family Saturday: Rick Mallette 1pm-4pm Enjoy this new 3D exhibit and BONUS!  Cake provided by our good friends at Take the Cake! INDOORS!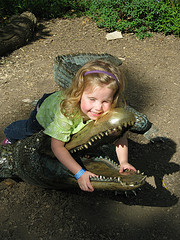 The Cincinnati Zoo's Education Department's Earth Day 2010 family class: Two class times to choose from 10:00 am – 11:30 am and 1:00 pm – 2:30 pm.  Pre-registration is required and spots are filling fast! PARTIALLY INDOORS!
SUNDAY
Cincinnati Reds take on San Diego, 1:10 start
March of Dimes March for Babies – come out 4/25 and get some exercise for a great cause.  The walk starts at 10am at Sawyer Point and there is a great after-party afterwards that last all afternoon.  Shannan and I took our kids last year and we'll be back this year Marching for Maddie, the daughter of our fellow blogger and friend Heather at The Spohrs are Multiplying.  Clermont County's walk is on Saturday and information for that one can be found thru the link above.
Asian Fest continues (see above for details) 12pm – 6pm INDOORS!
Sharonville Car Show – Head to downtown Sharonville today between 9-3pm to check some cool classic & antique cars. Presented by the Sharonville Chamber.  Details: http://www.sharonvilleclassiccarshow.com.
Cincinnati Reds take on San Diego at 1:10pm.  Ticket information and details: http://cincinnati.reds.mlb.com
Hamilton County Park's Farbach-Werner Nature Preserve invites you to decorate clay pots to hang in the Preserve's trees from 12-4pm. Event is free unless you decide to take your clay pot home.  Details: http://www.greatparks.org
Anything fun and family friendly happening in your area?  Give it a shout out in the comments below!