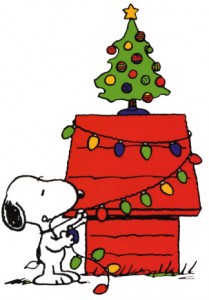 Happy holidays everyone! There's so much to do this weekend. Check out this huge list, and let us know if there's anything we've missed, but need to know about!
——————————————-
Macy's Downtown Dazzle, Fountain Square – See Santa like you've never seen him before – rappelling down the 525 building! The free 20 minute show includes a fireworks display. Downtown Dazzle runs Saturday, Dec. 5, 12, 19, 6:30 to 7 p.m.; choirs begin at 6 p.m. Details at www.downtowncincinnati.com.
——————————————–
PNC Festival of Lights at the Cincinnati Zoo – Your family will enjoy this amazing display of lights, hosted throughout the zoo. During your visit children can experience rappin' elves, story time with Mrs. Claus, train rides and more. Open nightly from 5-9p.m. Visit www.cincinnatizoo.org for pricing.
——————————————–
Family Game Night – Joseph-Beth, Rookwood – On Saturday, December 5 at 2:00 pm families are invited to Joseph-Beth's Rookwood location to learn about the newest games out this holiday season. Attendees will learn about all of the education and learning opportunities that these games provide. Visit www.josephbeth.com for more information.
——————————————–
CarolFest, Presented by May Festival – Come down to Music Hall and hear the May Festival Chorus and Youth Chorus and they share the sounds of the season! December 5, 1pm & 4p.m. Visit www.mayfestival.com for more information.
——————————————-
Christmas in Mason – Tree Lighting and Holiday Fest- Dec. 4 FREE – 6-9pm – Enjoy horse drawn carriage rides, a visit from Santa Claus, Caroling, Stocking Stops, entertainment, ice & wood carvings, Reindog Parade and more. www.festivalsofmason.com.
————————————————-
Toy Shabbat – Dec. 4 – FREE – 5:45-6:45pm – Enjoy songs and live music to welcome Shabbat. The Jewish Discovery Center in Mason. 513-234-0777.
————————————————-
Ohio National Holiday Village – Dec. 4-5 & 10-11 – Come see the Victorian house displays that are on display. They have free cookies and hot cocoa, kids can also get a free photo with Santa. FREE, but organizers are asking for a canned food item (no glass) for donation to the FreestoreFoodbank. www.ohionational.com.
————————————————
Houses of Hope Gingerbread Contents & Display – Dec. 4-6 – See creative Gingerbread houses, enjoy live music and support Shriner's Hospital for Children. Shrine Center of Cincinnati. $5/adults, $2/children.
——————————————
Family First Saturday – Dec. 5 – Cincinnati Art Museum – 7th Annual Holiday Extravaganza – FREE – 1-4pm. Scavenger hunts, art activities, demos and more. www.cincinnatiartmuseum.org.
———————————————–
Lebanon Christmas Festival & Horse Drawn Carriage Parade – Dec. 5 – www.lebanonchamber.org. FREE festival begins at 10am with entertainers, costume characters, pictures with Mrs. & Mrs. Claus and more. Call 513-932-1100 for more info.
——————————————
Miracle in MainStrasse – Dec. 4-6 – Visit MainStrasse Village in Covington for a wonderful holiday festival – get your Christmas tree, see ice sculptures, get some holiday crafts and Santa arrives on Sunday at 6pm. 859-491-0458.
——————————————-
Holiday Follies – Dec. 4-6 & 12-13 – "A Family Holiday Festival" – Taft Theatre – Tickets are $7-20. Get tickets at LIVENATION.com. More info at www.thechildrenstheatre.com.
—————————————————-
Festive Flavors Holiday Tasting– Dec. 5 – 12:00 – 3:00 p.m. – Cost: FREE
Taste many of the featured holiday items that Whole Foods Market is excited to offer for the holiday season. From candied pecans to ham and pannetone sample all things good for the holidays. RSVP to Paula Mangold at paula.mangold@wholefoods.com.