Hooray, the weekend is here! After a week riddled with the flu, my family is ready to get out and stretch our legs.  If you're wanting to get out too, check out this list of events and activities FFC contributors have rounded up for you!
—————————————-
Ft. Wright Elementary Fall Festival– Saturday Ft. Wright Elementary hosts its annual school fundraiser featuring carnival style games, a jump house, cake walk and face painting. Parents can bid on themed baskets /silent auction items like restaurant gift cards, jewelry, a Nintendo DSi, tickets to local attractions, hotel stays and much more! The event is open to the community. Raffle tickets ($1 each) and game tickets (4 for $1) available at the door.
—————————————-
Family ARTventures– Join the Cincinnati Art Museum at 1pm on Saturday & Sunday for kid- friendly gallery tours.  Tours run about 45 minutes and are interative, featuring hands-on activities.  Event is free, parking is $4.
—————————————-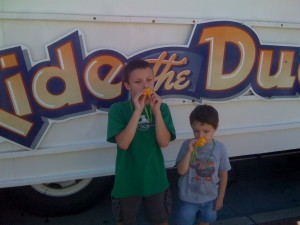 Ride The Ducks Haunted Tour – We here at FFC LOVE Ride the Ducks and were excited to learn about their new haunted tour for Halloween.  Recommended for ages 9 and up, the tour features spooky tales of local ghosts and hauntings. Saturday/Sunday tour times: 5:00, 6:15, and 7:30pm. We highly recommend you buy your tickets in advance!! They sell out quickly. Cost:  Adults: $17, Children: $13
—————————————-
——————————————
Freaky Friday at TriHealth Pavilion -Oct. 23 –  www.trihealthpavilion.com – 6:00-7:30pm – Dress up and enjoy this fun Halloween carnival with games, music, treats and prizes. Cost is only $5/child for ages 2 and up, adults are free. 6200 Pfeiffer Rd. 513-985-6747.
—————————————-
Inventorfest at the Cincinnati Public Library -Oct. 23 –  3:00-5:00pm – Stop by the main library downtown for the Young Inventors Showcase where kids and their families can participate in classes and talks while showcasing their latest inventions. For ages 8-18 years. 800 Vine St. 513-369-6900.
—————————————–
Doktor Kaboom – Oct. 23 – 7pm –   "An interactive science comedy for all ages". Fairfield Community Arts Center – $7/adults, $5/ages 12 and under.  Call 513-867-5348 or visit www.fairfield-city.org/.
——————————————
Magic of the Night – Oct. 23-24 – "A haunted magic show for the whole family" – Aronoff Center – for tickets visit magicofthenight.com or call 513-621-2787.
——————————————–
Mason High School Marching Band Invitational – Oct. 24 – Come see 33 of our area's top marching bands compete for the title of Grand Champion. Competition starts at 1pm at Dwire Field in the Atrium Stadium Complex, Mason. Tickets are $8 for adults and $5 for students and can be purchased at the event. A $10 adult ticket includes a program that will sell for $4 once inside the stadium. The event lasts all day with final ceremonies and awards after the 10:15pm performance.
————————————————-
Blue Ash Halloween Walk in the Woods – Oct. 24 – Noon-3pm – www.blueash.com – Blue Ash Nature Park (off of Cooper Rd. behind Blue Ash Rec Center) – See Mother Goose and enjoy treats, magic show and crafts.  For kids ages 10 and under.
————————————————-
AutumnFest – Oct. 24 – 4-7pm – FREE – Corwin Nixon Park – fun for the family with costume contests (kids broken into age groups – costume parade and contest at 5:3opm), magic show, entertainment, carnival games, inflatables and more – sponsored by the City of Mason.
———————————————
The Gizmo Guys – Oct. 24. Juggling entertainers with plenty of pizazz – 11am & 1pm – Raymond Walters College Campus, Muntz Theatre – $5/ticket. 9555 Plainfield Rd. More info at 513-745-5705.
———————————————
Anderson Jack-O-Lantern Walk – Oct. 24 –  7-9pm – FREE – See lots of decorated pumpkins and lights as you stroll along the Anderson Lake walkway. This is a non-scary event so bring the family and enjoy face painting and games. Anderson Center – 7850 Five Mile Rd., 513-688-8400. www.andersontownship.org.
———————————————-
3rd Annual Horror Marathon
-Oct. 24- 9pm-If you're looking for some Halloween fun that your teenagers may actually want to do with you, this may be the ticket. This event at
Little Art Theatre
will showcase 7 classic horror movies, which includes The Birds and Friday the 13th.  There will also be a costume contest and giveaways throughout the night. Tickets are $20 each and free parking is available.  The doors open at 9pm and the first movie begins at 9:30pm.
—————————————-
Halloween Nights Parkys Farm-Oct. 24-25-6pm-10pm-Take the entire family to see displays of tens of thousands of Halloween lights. There are lots of activities as well. The cost is $6 per person and free for 23 months and under.
—————————————-
HelloWeeOnes – Oct. 25 – FREE – If you're looking for a safe place to take little ones trick or treating, stop by Landen Square on US 22 & 3 from 12 noon to 3 p.m. on Sunday, Oct. 25th. Sponsored by the Child Wellness Fund and Phillips Edison Company, this free community event is specially designed for younger children and their families.Lots of fun events are planned so come in costume and enjoy free candy! HelloWeeOnes will also feature Monster Mash Kid's Dance, a Trick-or-Treat Walk, pumpkin carving contest, costume contest, pumpkin patch, ghoulish straw bale maze, with enough room for strollers.
—————————————————
Cincinnati Mall Halloween Fun – Oct. 25 – FREE – Kids, ages 12 and under, come in your costumes for some indoor trick-or-treating (2-4pm) – See a non-scary magic show by Charlie Cadabra (4-5pm). 600 Cincinnati Mills Dr. See cincinnati-mall.com for costume rules.
————————————————-
—————————————-
Musician Bill Smith will bring his guitar and silly songs Halloween Style to Crossroads Community Church at 7pm Friday, Oct 23 at 3500 Madison Rd in Oakley.  He will appear again at the Blue Manatee on Saturday at 4pm.  Bill offers and engaging and fun musical performance that the children and adults are sure to love.  While your kids are enjoying the music you can enjoy a hot or cold beverage provided free by Crossroads.  The kids can also play in Kid City before or after the performance.
—————————————-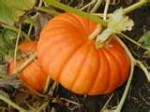 Kinman Farms Fall Festival in Burlington, KY continues this weekend and next.  For $7 each you can enjoy corn maze, barn animals, hayrides to get a free pumpkin, pony rides (and additional $3), Kinman's Grill, face painting, and more.  I have heard great things about this fall festival.
—————————————-
Haunted Castle Scary Knight Tours at Loveland Castle.
What, you didn't know we have our very own castle here in the Greater Cincy area?  Come see this castle built on the banks of the Little Miami by Sir Harry Andrews.  Feeling brave?  Take the Scary Knight Tour on
Friday or Saturday night for $8.00/person.  Tours run from 7 pm -11 pm.
Be careful on the road down to the castle – it's a humdinger of a hill!
————————————–