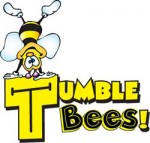 We have been taking P to tumbling classes at Kids First in Sharonville for almost two years now. She could barely walk when she started the toddler Tumble Bee program. I love the facility and the program, and especially the instructors and staff there. They are terrific and P really seems to learn so much and carry that into life outside the gym. As a chubby person all my life, introducing her to activity is very important, the fact that it is fun makes it all the better for everyone.
That is why I was so excited to hear about their upcoming family event – the KIDS FIRST SPORTS FAIR….DON'T SIT BE FIT! program.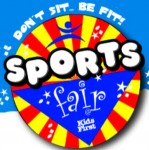 Saturday, October 10th | 2:00 – 5:00 PM | Kids First Sports Center |7900 East Kemper Road| Cincinnati, OH 45249
Families can come and check out this amazing facility first hand while they sample classes in each of the programs Kids First offers:  Gymnastics, Swimming, Karate, Dance, Trampoline, Tumbling,  Cheerleading, Soccer, Basketball, Volleyball.
You can learn about KIDS FIRST Camps, Pre-School Workshops, Birthday Parties and adult classes in Dance, Karate, and BG-Fit Exercise.  All under one roof! Children must be accompanied by their parent.
Kids First is asking for just a $10 donation per family to participate with net proceeds to benefit Children's Miracle Network – a full afternoon of fun for everyone AND the bonus of giving to a wonderful cause that helps kids everywhere.
For more information go to www.kidsfirstsports.com