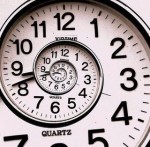 With work and school, extra-cirriculars and all the stuff you just *gotta* get done, it seems more and more there is barely time to think about what's for dinner, much less plan and execute an actual, um, uh…dinner.  So we find ourselves in the drive-thrus of America, throwing our hard-earned money and healthy food guidelines literally out the window.
We here at FFC are not immune.  We may focus on the fun stuff in Cincinnati, but we're all parents round here and when we find something that might just make that job easier, we have to share.
Tricia Callahan, better known on the internets as Once A Month Mom and @onceamonthmom, has crafted a dream come true for over-extended parents.  Everything you need to make meals for the month in one easy location – recipes, shopping lists and best of all the instructions to cook and freeze all these meals in one 5-8 hour day when done with a partner.   And all of her expertise if FREE on her blog.
I speak from personal experience that OAM Cooking is fantastic.  I have partnered with my sister-in-law, my FFC Co-Founder Shannan and most recently with the master herself, Tricia.  Not only do you create healthy, wallet-friendly meals for your family, but you get to spend quality time with your friend, something we don't always make time for these days.

And now Tricia is taking OAM Cooking to the next level.  She it throwing a FREE tweet-up October 10th, the likes of which you've never seen.  And lucky for us Greater Cincy folks, the Tweet Up will be just up the road in Dayton.  You can come and learn live from the pro how to make OAM Cooking work for you. As if that weren't enough – Tricia has lined up amazing sponsors for the event and lots of PRIZES PRIZES PRIZES!
Can't make it live and in person?  No worries – the night's events will be on Twitter and plenty of prizes will be given to friends near and far. Find all the details here.  Spots for the in-person party are filling up, so don't delay.  I know I'll be there and hope to see some FFC readers there too!