Well another weekend is upon us and we've got a few things you might want to check out!
All Weekend:
(canceled Saturday due to rain, but back Sunday!)
Old West Festival: (From their web site) Music fills the air at Old West Festival. Enjoy Country, Bluegrass and Period Music all day. Event includes children's entertainment and activities like pony & train rides.  Costs to attend is $10, $6 ages 6-12; under 5 is free.
Old West Festival | 1449 Greenbush Cobb Road |Williamsburg, OH 45176
———————————————
Disney on Ice Presents 100 Years of Magic: (from web site) Join the celebration as 65 of Disney's unforgettable characters from 18 beloved stories come to life in Disney On Ice celebrates 100 Years of Magic! You'll be captivated by the one and only Mickey Mouse, the irresistible Minnie Mouse, Goofy, Donald Duck, Jiminy Cricket, Pinocchio and many Disney Princesses. Be thrilled by exciting moments from The Lion King; Mulan; and Disney/Pixar's Finding Nemo, The Incredibles, and Toy Story films; in a skating spectacular filled with magical Disney moments. Tickets range in price from $14 – $56 each. Visit Ticketmaster for more information.
Showtimes:
Friday,
September
25:
7:30pm
Saturday,
September
26:
11:30am,
3:30pm,
7:30pm
Sunday,
September
27:
11:30pm,
3:30pm
NOTE: You can get a 4‐pack of
tickets 
for
 only
 $44 
for 
week day 
shows,
 or
 receive 
$4
 off
 weekend 
tickets
 by 
logging
 on to
 www.ticketmaster.com
 and 
entering 
the
 coupon
 code: 
MOM.
———————————————
Lebanon Mason & Monroe Railroad's Pumpkin Patch Express: (From Web site) Runs September 26–27; October 3-4, 10–11, 17–18, 24–25, 31; November 1. Join LM&M for a 2.5 hour event to the Schappacher Farm! Find your way through a corn maze, pet the farm animals, or visit the gift shop for some delicious apple cider! Click here for more details.
Ride Times:
Saturday 10 am, 1 pm & 4 pm  | Sunday 10 am, 1 pm & 4 pm
Costs:
General Admission $18 | Children ages 2-12 $15 | Under 1 Free
——————————————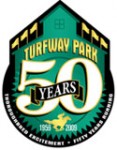 Turfway Park in Florence continues to celebrate 50 years of racing and community involvement.  Tonight (Friday) the Budweiser Clydesdales will be on hand to wow the crowds – as well as $1 dogs!  And tomorrow the Kentucky Cup runs.  Hopefully the rain rain will go away and come back some other day!   Even if you're not into gambling, the horses are beautiful and the atmosphere is so much fun!  Details Here
—————————————-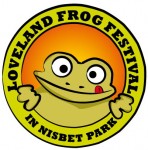 I've heard of towns going to the dogs, but Loveland goes to the FROGS this Saturday!  The Second Annual Frog Festival hits the streets of historic Loveland and you won't want to miss it.  At least if it rains, you won't see the frogs complaining!  More info here
————————————–

And who doesn't love a cute, cuddly Guinea Pig? Celebrate that love on Sunday at the This Little Piggy and Me Pig-Nic at Winton Woods from 10am to 2pm.   Face painting, silent auction, pet psychic, pet costume contest, bake sale and more.  Go here for more pig-tails (I crack myself up!)
Phyllis: Coney Island is hosting their annual Fall-o-ween Festival this weekend (and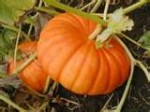 next) Saturday and Sunday from 1-8pm daily.  Adult admission is $10 (only $7 if you purchase online by Friday) and child admission is $7.  Additionally season passholders can save $2 on adult admission by showing their 2009 pass.
This really is a fun halloween event and what kid (or parent) doesn't like Coney Island?  The festivities include theatrical entertainment, a trick or treat trail, pumkin painting, halloween crafts, farm animals(we saw alpacas last year) and if you are still there at 8pm a laser light show.
Hey – anything fun and interesting happening in your neck of the woods?  Leave a comment here and let us know!