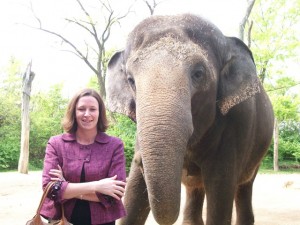 Each year our family picks one local attraction to buy an annual membership to. With our Newport Aquarium pass having ended in July, I have been trying to figure out where we would be spending our "attraction" $$ for 2010.
Well imagine my delight when I opened an email this morning from Becky over at Nickels-N- Dimes telling me about a pretty sweet deal that the Cincinnati Zoo is offering right now for new members:
From the Zoo web site:
Special Offer: Join the Zoo between September 1 – November 30, 2009 and we will extend your year-long membership adventure through all of 2010 — you could get up to THREE MONTHS FREE! Offer applies to all memberships purchased or renewed from Sept. 1 – Nov. 30, 2009 and is not applicable to previously purchased memberships.
Standard membership benefits for all members:
•FREE year-round admission to the Cincinnati Zoo
•FREE admission to PNC Festival of Lights
•FREE or discounted admission to over 100 other zoos
•25% discount at all food service locations
•10% gift shop discount
•Three 1/2-price guest passes
•Subscription to Wildlife Explorer magazine
•Invitations to special events and previews
Know of other area attractions offering great deals on 2009/2010 Memberships? Email them to Shannanb(@)gmail.com and we'll be sure to share them with our readers!